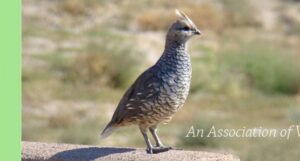 Oso Grande Neighborhood Association (OGNA) membership is offered to all adults who reside within the Oso Grande neighborhood boundaries.    Our neighborhood boundaries are:  NORTH, Spain Road; EAST, Edwards Drive; SOUTH, Bear Canyon Arroyo; WEST, Morris Street.
Membership is certified via a completed and submitted OGNA Membership Application form to affirm membership.  Payment of dues or donations is not a pre-requisite of membership or voting rights in the association, but affirming OGNA membership by submitting a Membership Application Form is a pre-requisite for official OGNA membership and voting.
Membership dues are not required but donations are appreciated and are used for neighborhood improvement projects and initiatives that benefit the well-being of the neighborhood.
Memberships expire on the last day of October each year.   OGNA membership donations for October 2022-October 2023 are $25.00
To join the Oso Grande Neighborhood Association, you will need to copy and paste the below OGNA Membership Application information to a separate document, fill out the form then save to your computer.  After you fill out the information please mail the printed completed Application to OGNA, PO Box 21927, Albuquerque, 87154  , or, attach the completed Application (saved on your computer) and send via e-mail to  info@osograndena.org
*****
OSO GRANDE NEIGHBORHOOD ASSOCIATION  MEMBERSHIP APPLICATION
Please send Applications to: OGNA, PO Box 21927, Albuquerque, 87154  or  info@osograndena.org
APPLICATION DATE: __________________________, ________, 20____
NAME OF APPLICANT (Print):
____________________________ ______________________________________
First Name Last Name
____________________________ ______________________________________
First Name Last Name
STREET ADDRESS: ____________________________________________________________
MAILING ADDRESS (if different from Street address) _____________________________________
PHONE NUMBER (with area code): _________________________________
EMAIL ADDRESS: ________________________________________
DATE MOVED INTO NEIGHBORHOOD: ________________________(Month), _____ (Year)
CHECK WHETHER: RENTER/LEASEE _____ HOMEOWNER _____
MEMBERSHIP DONATION PAID:
____ NO
____YES, DATE PAID: ______________________________; AMOUNT: ______________
MEMBERSHIP TERM DATES (Month/Year): _______________ TO ____________________
What skills and experience would you like to offer to OGNA? _______________________________
________________________________________________________________________
What areas of interest or issues of concern do you have about the Oso Grande neighborhood area
and/or actions you would like to see the neighborhood association pursue?
_________________________________________________________________________
I / We affirmatively apply for membership in the Oso Grande Neighborhood Association:
________________________________________________ _______________________
SIGNATURE OF MEMBERSHIP APPLICANT DATE
________________________________________________ _______________________
SIGNATURE OF MEMBERSHIP APPLICANT DATE