Hello Citizens of the Oso Grande Neighborhood!
The Oso Grande Neighborhood Association [bounded by Morris Street, Spain Road, Edwards Street, Osuna Rd] is alive and well ! Our accomplishments have been many since being founded in the 1990s – from advocating for El Oso Grande Park improvements to making neighbors aware of important zoning changes or proposed development cases – we are there for you, our neighbors! Please look at our updates and changes to our association website: osograndena.org
We want to make Oso Grande residents aware of our upcoming OGNA Board of Director positions and elections this Fall so you can become involved and serve your Oso Grande Neighborhood Association (OGNA)! Please see the below information about which positions are open and how you can apply as of September 5, 2022 !
Calling all Neighbors!
Upcoming Oso Grande Neighborhood Association (OGNA) Board of Directors Elections
As of September, 2022, these OGNA Board positions are open for nominations and self-nominations: President, Vice President, and 2 At Large positions. These positions will be for a term of two calendar years October 2022 – October 2024.
Any adult OGNA member (whether homeowner or renter) of the Association is eligible to serve on the OGNA Board of Directors. Every Board candidate must: 1) reside within the neighborhood boundaries [Morris Street, Spain Road, Edwards Street, Osuna Rd]; 2) be a Member of OGNA; and, 3) submit a OGNA Board Application (*) which will be reviewed to confirm the Applicant is a member of the association and lives within the boundaries of the neighborhood. A copy of the Board Application is available for download at osograndena.org.
Board Applications are due by September 30, 2022 or no later than 20 days before the scheduled Annual meeting on October 20, 2022. Please send all Applications to: OGNA, PO Box 21927, Albuquerque, 87154 or info@osograndena.org
All approved Board Applicant's names and the position they are seeking will be published by October 10, or 10 days before the Annual meeting via social media (osograndena.org and Nextdoor). Please note: No other Applicants for Officer positions will be considered at the General Membership meeting.
All voting shall take place at the OGNA Annual Meeting on 6:30 pm, October 20, 2022 at Bear Canyon Senior Center in accordance with the City of Albuquerque Neighborhood Association Recognition Ordinance [0-22-15]. Please see our OGNA website: osograndena.org for more information!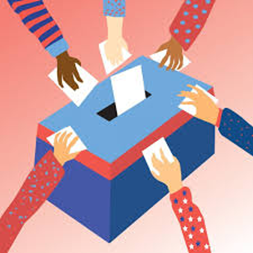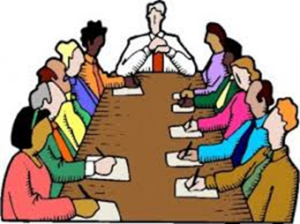 Application to become a Board Member
Please copy and paste the form, fill out then mail or e-mail to the below address
OSO GRANDE NEIGHBORHOOD ASSOCIATION (OGNA)
BOARD MEMBER APPLICATION
DUE DATE FOR OGNA BOARD MEMBER APPLICATIONS: September 30, 2022
Please send to: OGNA, PO Box 21927, Albuquerque, 87154 or info@osograndena.org
APPLICATION DATE: ________________________, ________, 20____
APPLICATION FOR BOARD MEMBER POSITION:
___President; ___Vice President; ___At Large Member (2 positions are open)
NAME OF APPLICANT (Print):
____________________________ ___________________________________________
First Name Last Name
STREET ADDRESS: _____________________________________________________________
MAILING ADDRESS (if different from Street address) ____________________________________
PHONE NUMBER (with area code): _________________________________
EMAIL ADDRESS: ________________________________________
DATE MOVED INTO NEIGHBORHOOD: ________________________(Month), _____ (Year)
CHECK WHETHER: RENTER/LEASEE _____ HOMEOWNER _____
OGNA MEMBER SINCE: (Month/Year): __________________________________
Why do you want to serve on the OGNA Board?___________________________________
____________________________________________________________________________
What skills and experience would you like to offer to OGNA? ____________________________
________________________________________________________________________________
What areas of interest or issues of concern do you have about the Oso Grande neighborhood area
and/or would like to see the neighborhood association pursue?
_______________________________________________________________________________