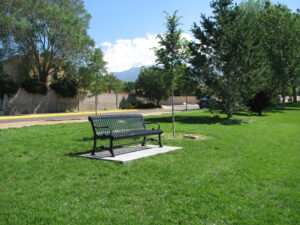 A very dear friend wrote this piece at my request. He wants to remain anonymous. You could sign it "an Oso Grande neighbor" as I cannot take credit for it. I do think it is well written. If we did a survey of Oso Grande residents we could ask: What do you like about living here? What can be done to preserve what is likeable and reduce what is unlikeable?
Here is his article:
Strictly speaking this Oso Grande Neighborhood is not an actual community because members of living communities know one another sometimes for generations and cohere on the basis of a recognized need for each other.
It is very rare that any of us here has a need for our neighbor or even knows or cares who our neighbor is. A good neighbor is someone who is not a nuisance and keeps up his or her property.
But perhaps some of us do care and feel the need to be known by and to know our neighbor. Maybe even liked. Or perhaps we'd just like to be neighborly whatever that might look like, especially now-a-days in this increasingly unsettled, dangerous and unneighborly world.
If you would like to talk about any of this with your neighbors, come to the general meeting on October 20th.
What do you think?
Want to comment? Send your reply to info@osograndena.org